It's now easy to build and run custom-built software without any code
Here's how you can power any business and website with FormBeaver: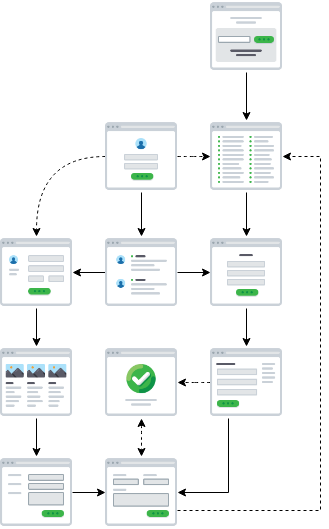 Automate data entry
Create forms to collect, store and display any data. Forms let you automate data validation and control user access to your information.
Manage complex processes
Manage and automate multistep business processes and workflows involving many different people by creating forms perfectly adapted to your needs.
Control user access to all data
Easily create different forms for different users (e.g. employees, managers, suppliers, contractors). This way you can create workflows based on specific user roles in your organization.
Set it and forget it
Export your app project from the App Builder and instantly host your app so other people can use it over the internet or a private network. FormBeaver automatically hosts your apps.
Mature and reliable storage for all your data
Your data is stored in a PostgreSQL database - a relational database software with a strong reputation for reliability and performance.
Self-hosted under your full control
Everything runs on your machine under your full control. Optionally you can choose to run your apps on our fully managed hosting.
Interested?
See how easy it is to build and host powerful custom database applications.